Want a boost of confidence? Smile brighter through teeth whitening options from Advanced Family Dental Care LLC.
We offer expert whitening regimens tailored to fit your teeth and your goals for a sparkling smile.
 The Whitening Process
Your teeth can become dull or discolored due to a number of causes, from lifestyle choices to age to prescription medication. Luckily, professional teeth whitening offers solutions to patients who want to have a whiter, brighter smile.
In our office, we offer trays and at-home whitening treatments, but we also offer treatments like Sinsational Smiles and Zoom. We perform these treatments in house. Dr. Dustin Wilde oversees most whitening decisions directly, ensuring that you feel well-informed and empowered to revitalize your smile.
Sinsational Smile
This whitening treatment only takes about 20 minutes during one quick in-office session. The treatment uses a silicone tray filled with whitening gel. Once we situate the trays in your mouth, we use an LED light to activate the whitening agent in the gel. You should notice results immediately, though we also recommend recurring treatments as needed.
Sinsational Smile treatments are generally painless, and there usually isn't any sensitivity after the fact.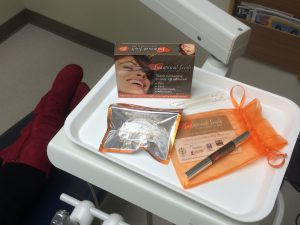 Zoom!
Zoom! treatment is a professional whitening treatment that requires a longer appointment than Sinsational Smile does but it can also be up to twice as effective.  Both processes are simple and safe with improvements you'll notice right away.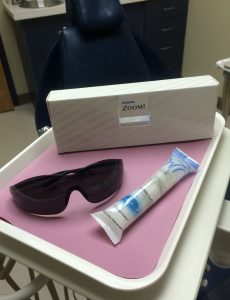 The Advanced Family Dental Care Promise
For more than 10 years, our Anchorage office has offered gentle, expert dental care to patients of all ages. Whether you want teeth whitening services or other cosmetic procedures to achieve your best smile, our team can help.
We work with you to find a whitening regimen that fits your schedule and your smile. Consult with our staff to get started, and feel free to ask any questions.
Contact us today and schedule an appointment for teeth whitening in Anchorage, AK.