Welcome to the Family!
Get to Know Our Team
Meet our Dentist!
Dr. Dustin K. Wilde, DMD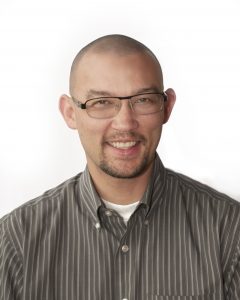 Dr. Dustin Wilde grew up mainly in Canada but learned to speak Japanese fluently during the 3 years he spent in Japan. He gained valuable experience with communication and compassion while serving a two-year service mission in New York, NY.  He met his wife, Jennie, while attending Brigham Young University. They have five daughters who absolutely light up their life! After receiving a bachelor's degree in neuroscience at BYU, Dr. Dustin received his Doctorate of Dental Medicine from Boston University. Shortly thereafter, the Wildes moved to Alaska, intending to have a one-year "experience". They quickly fell in love with the community and plan to be a part of it for many years to come!
Dr. Dustin engages in continuing education every year to expand his expertise and keep up with the latest advances in the dental field. His top priority is your oral health and he strives to ensure that you have a stress-free, comfortable experience each time you visit our practice.
We offer over 50 years of combined experience to provide the best in preventative care.  
Meet our Hygienists!  
Jody – Registered Dental Hygienist
Jody has been with Advanced Family Dental Care since 2009. She was an oral surgery assistant for 8 years before attending hygiene school, where she graduated in 2007 with an Associate of Applied Science degree in dental hygiene. Jody likes how we treat our patients like family: with special care and respect. She also enjoys the camaraderie she shares with her coworkers. Jody loves her patients and she hopes to make their visits to our office comfortable and satisfying. She loves working with Dr. Wilde and loves our team.
Jody is a long time Alaskan and has been married for 16 years. She is the mother of 3 children. She enjoys running, biking, camping, and fishing – what she calls typical Alaskan activities. Jody also loves CrossFit and is a level 1 CrossFit instructor.
Darcy – Registered Dental Hygienist
Darcy graduated from the UAA Dental Hygiene Program in 2000 and has been practicing in Alaska for 16 years.  She strives to make patients comfortable by addressing their concerns and providing care in a kind and non-judgmental manner.  In her off time, she enjoys riding ATVs and snow machines, playing musical instruments, playing ice hockey, and attending (rock!) concerts with her husband and four children.
Gigi- Registered Dental Hygienist
Gigi has been with our practice for 13 years and thinks our patients are great! She grew up in Anchorage and graduated from UAA Dental Hygiene School in 2000. She is married to her high school sweetheart and has 3 children and 2 dogs. Outside of the office, she loves to travel, cook, read, and take her kids to ballet and karate.
Rest assured, we are here to set you at ease!  Whether you have questions about insurance or you are in the midst of a sophisticated dental procedure, our team of experts will answer your every concern with gentleness and proficiency.  
Meet our Dental Assistants and Front Desk Specialists!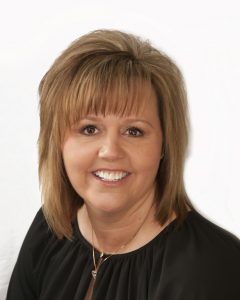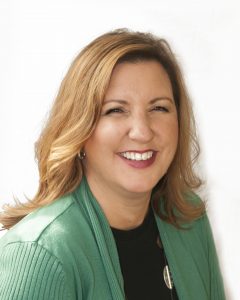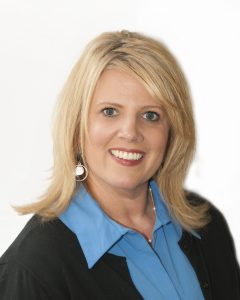 Dawn – Dental Assistant
Dawn has been working as one of our dental assistants for 5 years. She completed her dental assisting program in 1991 and loves everyone here at our office. Dawn has been married for 24 years and has two teenage boys. When not at our office, she enjoys walking, riding bikes, movies, reading, and watching her boys play sports.
Kimberly – Dental Assistant / Front Desk
Kimberly has been a member of our team since 2007, and she loves being part of such a great group of people. She takes pride in how our practice cares for each other, our families, and our patients. Kimberly wants our patients to have the best experience each and every visit. Kimberly is currently a DANB board certified dental assistant and has recently graduated from UAA's restorative placement program. She is supported by her husband of 21 years, and they have two sons together. They brought their family to Alaska from Las Vegas in 2003. Since arriving in Alaska, Kimberly has developed many hobbies, which include snow machining, four wheeling, boating, and enjoying their simple backyard barbecue with family and friends.
Sabrina – Receptionist / Front Desk
Sabrina has been with us since 2007. She graduated in 1992 from Western Career College in dental assisting. One of the things Sabrina loves most about our office is that we treat everyone like family. She takes pride in treating all of our wonderful patients in a comfortable atmosphere. Sabrina has been married for 29 years and has two children, who are 28 and 26 years old.
Kim – Receptionist/Front Desk
Kim has greeted our patients with a welcoming smile for 6 years. She loves the closeness of the staff and feels we are like family. She also enjoys working with the great patients that come to our office. Kim has 3 children, ages 22, 20, and 15, and she loves spending time with them. She stays busy in her spare time by teaching piano lessons and being very actively involved in her church and community.